Dr Nel-mari is currently the longest standing vet in the practice. Her upbringing on a Karoo farm, makes her a sought after veterinarian on production animals. She truly enjoys all aspects of the rural veterinary field and always finds simple and practical solutions.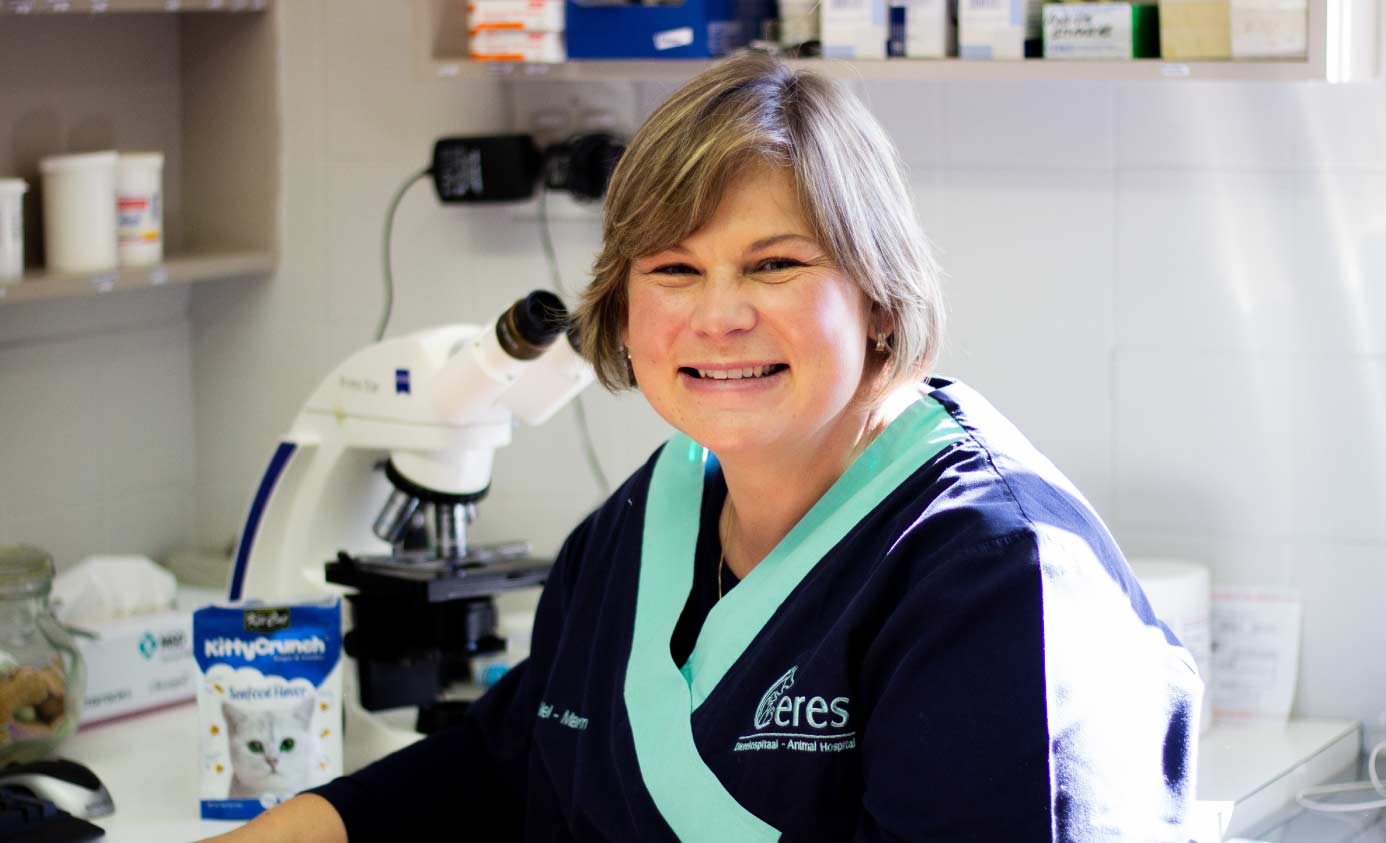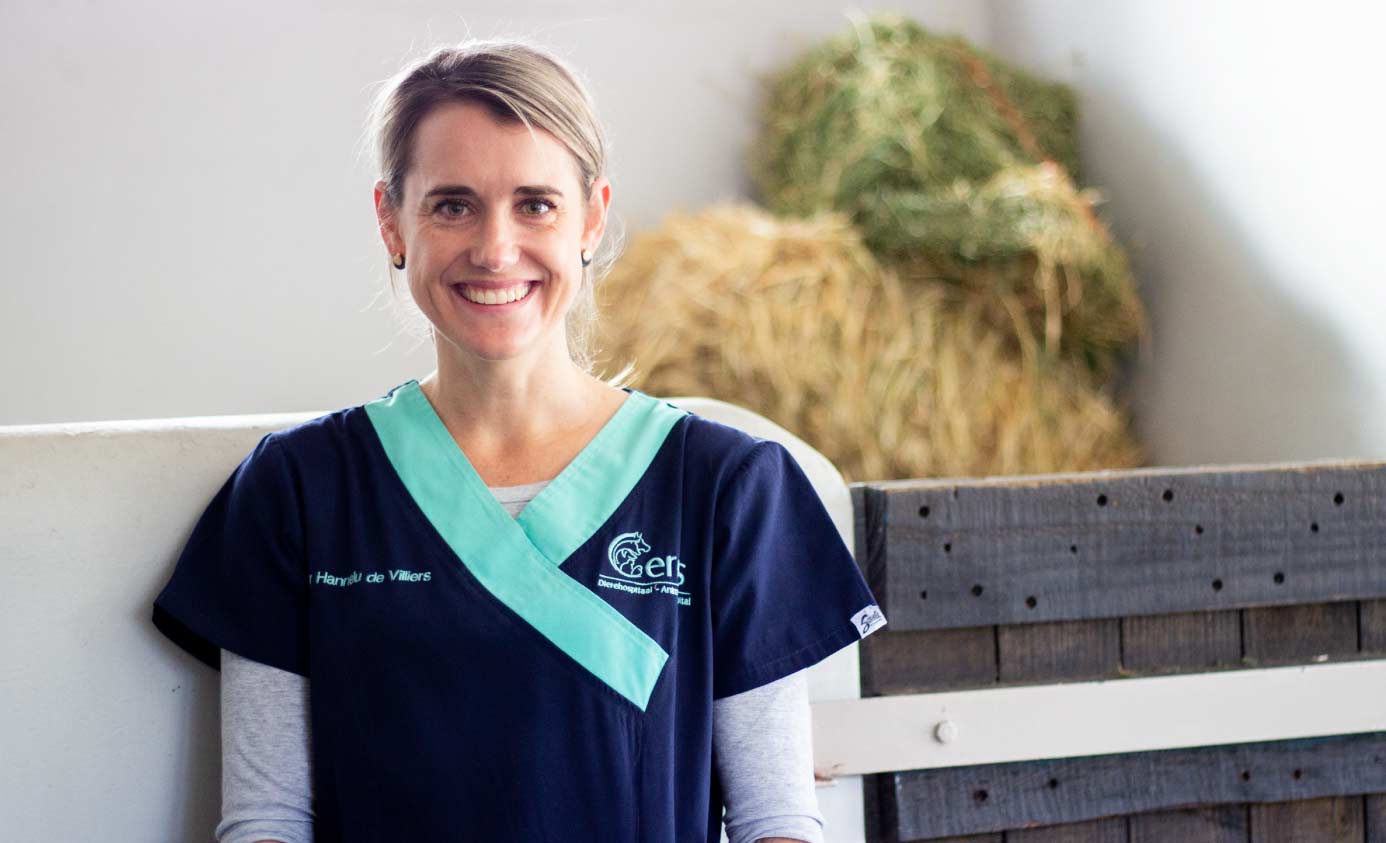 Dr Hannelu is from Barrydale in the little Karoo and was a keen American Saddler rider.  She completed her Honours degree in 2012 and started working permanently at the hospital in 2010. She enjoys horse stud work and companion animal medicine and ophthalmology. 
Dr Kobus graduated in 2014 and joined the practice in 2015.  He grew up in Gauteng, but quickly settled in in Ceres.  He is a great all-rounder vet, enjoying from production animal work, companion animals as well as exotic animals like snakes and birds.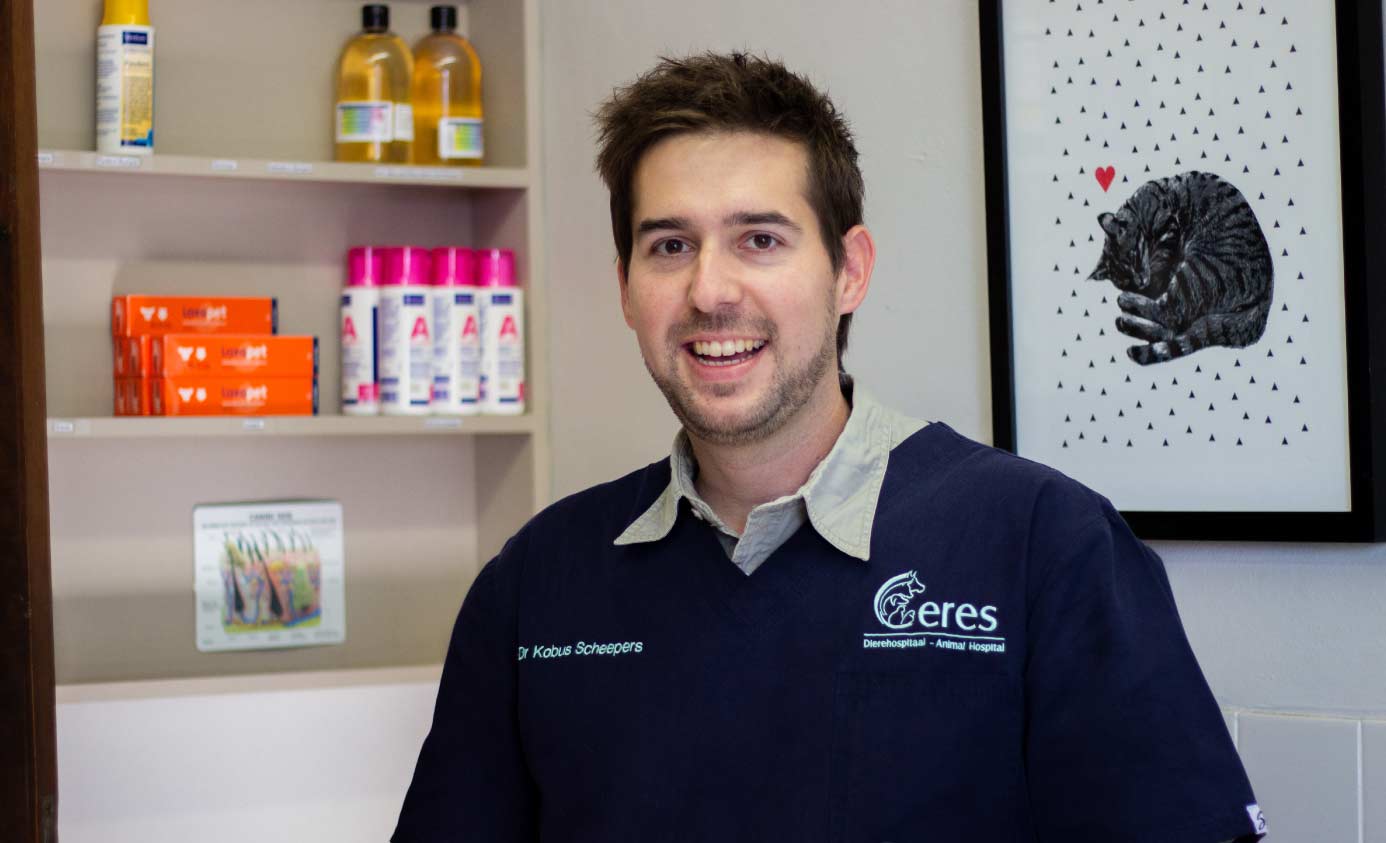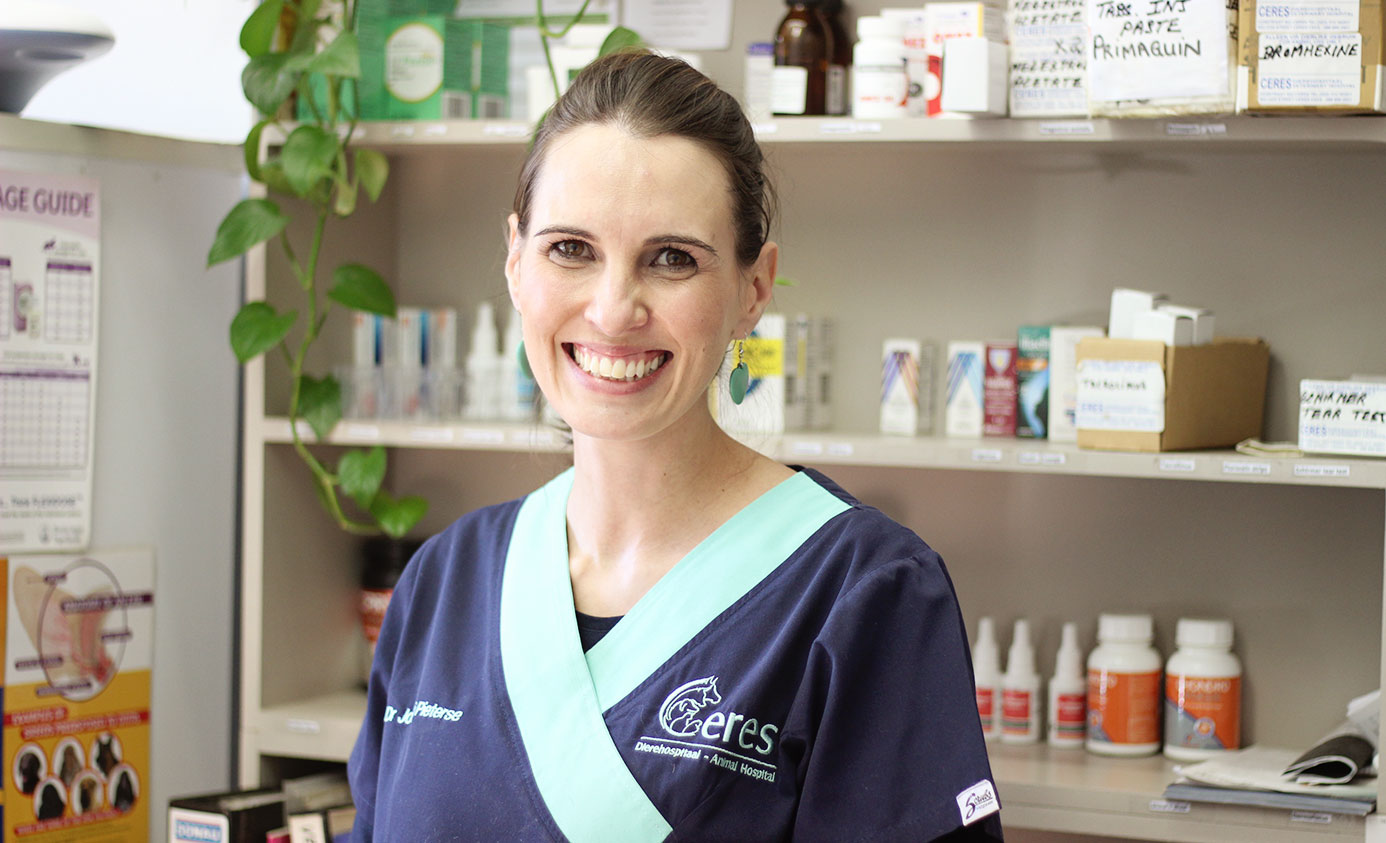 Dr Johani qualified in 2011 and joined Ceres Vet in 2012. She grew up in Graaff-Reinet. Dr Johani enjoys companion animal medicine and surgery, together with wildlife and horses. She is a people's person and enjoys interaction with friendly clients.
Dr Hans-Jurie grew up in Volksrust and joined our team in February 2020 after he completed his community service 2019. During this year he did export control for the Department of Agriculture at Elsenburg and did primary animal health care at Fisantekraal Animal Welfare.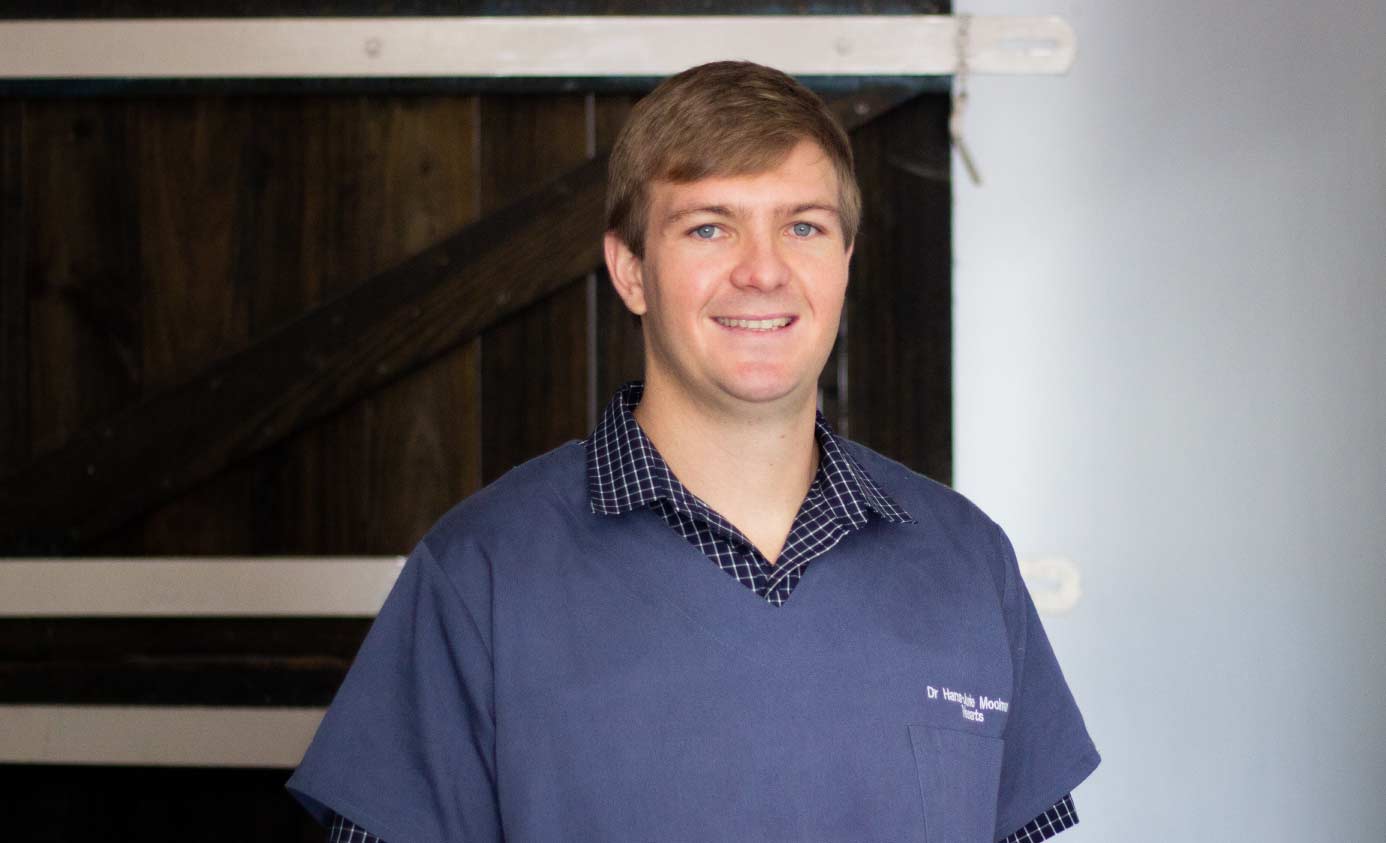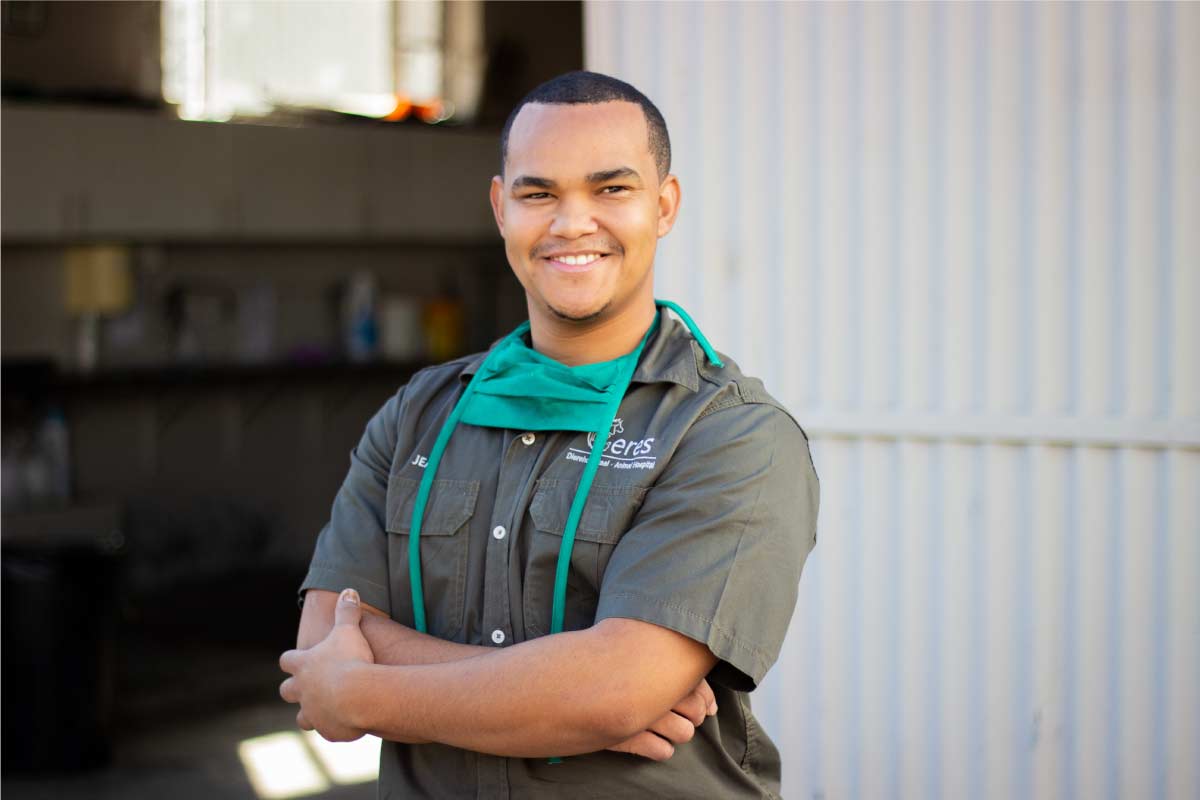 Jean Farmer
Kennel Assistant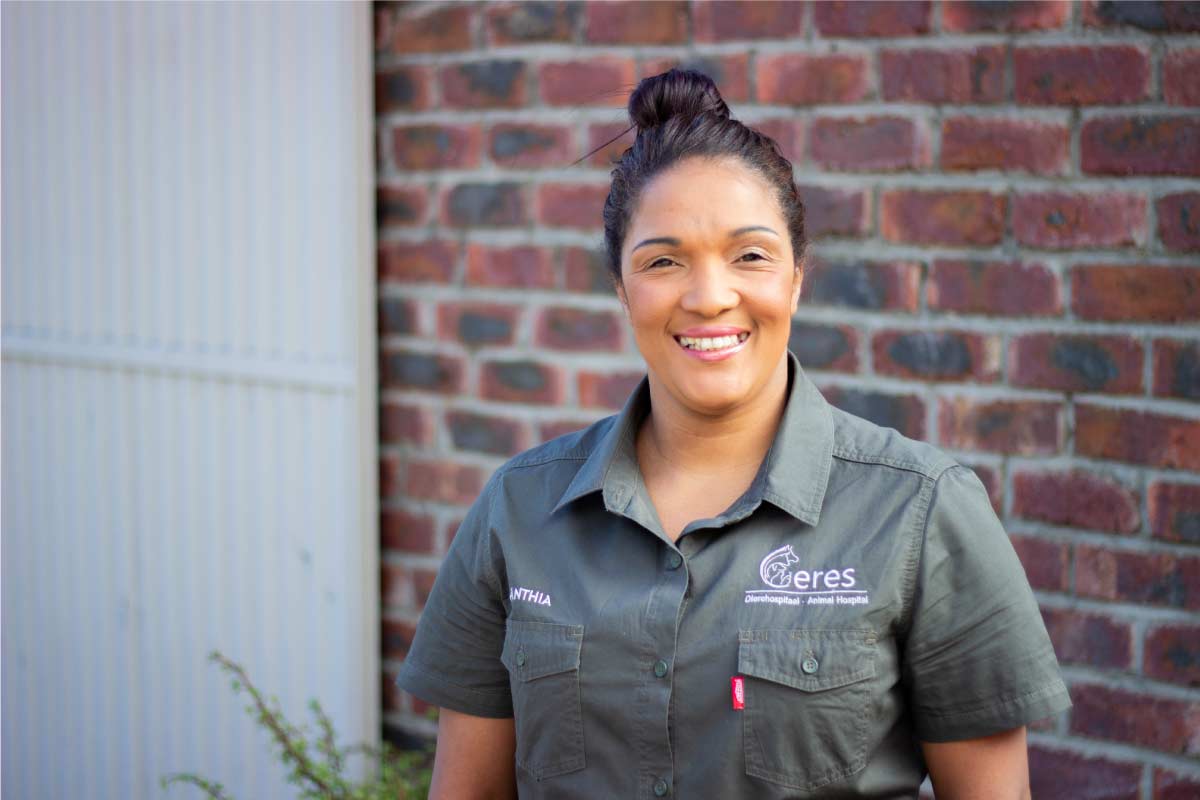 Anthea Visagie
Reception & Welcoming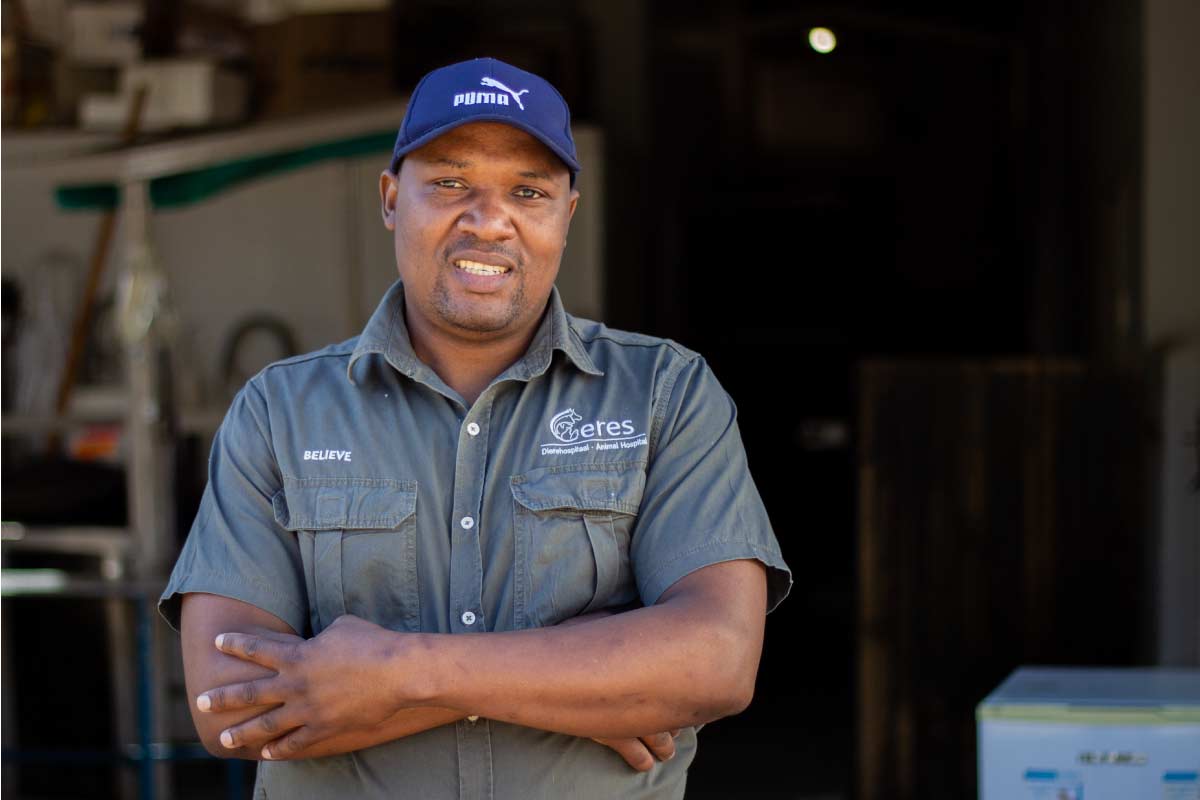 Believe Chachumbwa
Kennel Assistant